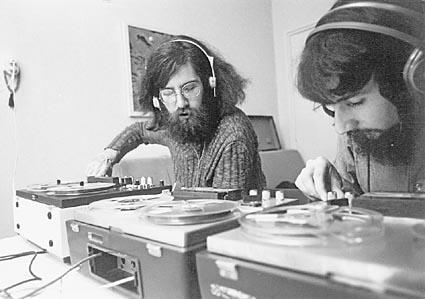 Hans Redel (left, sound engineering and photography) and Wim Steevels (right) busy making the master tape of The House at Windy Corner in 1973. The two recorders in the front are Uher stereo recorders.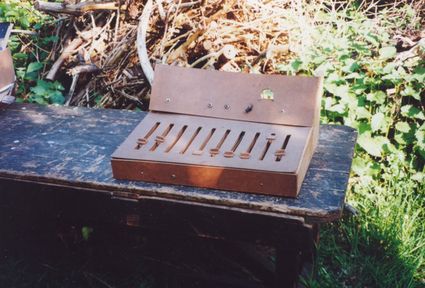 The remains of the mixer that we used in 1973 to make the live recordings of both our albums. This photo was taken in may 2000 just before the deserted rehersal cottage was finally broken down to make place for a park.
Close up of the wall painting in our reheasal cottage taken in may 2000. The same painting is also visible on the cover photo of The House at Windy Corner.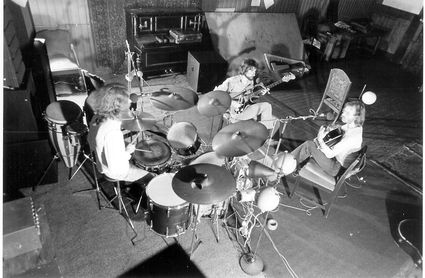 The Windy Corner after 1973 after Wim Vree left the group.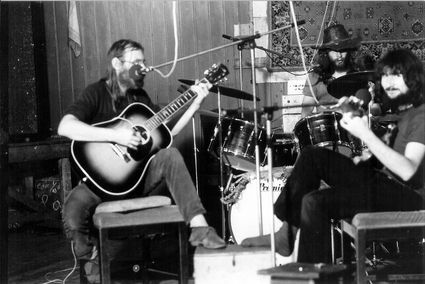 Somewhere end seventies, Robby playing on his favorite Levin guitar. Visible on his Levin is one of our home made high quality guitar pickups. These pickups only had a few hundred wireloops around the magnets, yielding a very low output signal level but with a wide, flat and natural frequency response.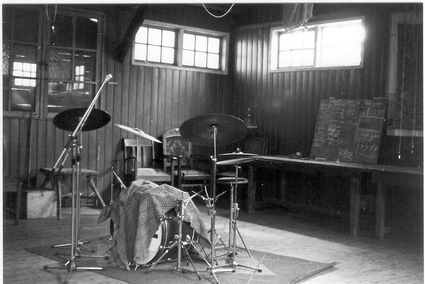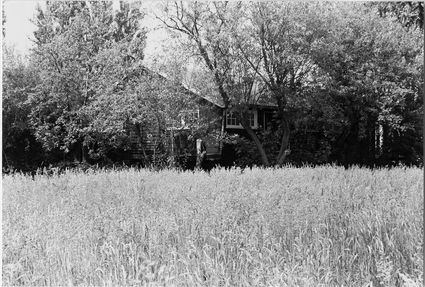 The Windy Corner Cottage in better days.
Former location of the Windy Corner Rehearsal Cottage